Voice Over Internet Protocol
Providing the latest and greatest experience for productive business telephony management, our calls are clear, and our clients save money.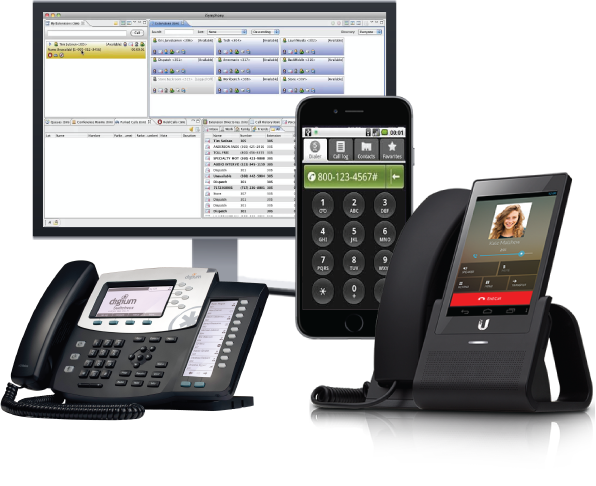 VoIP Support
Unconfusing is excited to offer best telephony business solutions available. VoIP is an advanced service allowing for a suite of business applications to be made available to you at a reasonable price, especially when compared to traditional phone services. We offer managed VoIP hosting, so your phone system is kept online, all the time. Unconfusing is equipped to install, host, and maintain VoIP Systems, allowing fast problem solving and a consistent experience.
What makes VoIP so great?
Since VoIP harnesses the power of the internet, namely: more bandwidth, faster connection speeds, and higher fidelity, it is capable of offering all the services a traditional provider can and more, often with higher reliability and at a lower cost. Plus, our VoIP clients often tell us they had no idea what they were missing after transitioning from analog phone systems to digital audio!
Potentially "unlimited" lines/simultaneous calls
Full-range of traditional features with many more options
Fully digital audio
Technology and device integration
Utilize existing infrastructure
Often, a lower cost of ownership
Our services
We offer both cloud and on-premesis setups. Whether you have multiple offices or work from home, all options can be integrated with our VoIP platform. Our VoIP proposals are normally customized to our client's needs, but we have included the following services in various forms during our installations.
Multiple Lines per Phone
Unlimited simultaneous calls
Conferencing, three-way calling
Custom Situational Voicemail
Recorded menus and selections
Email to Voicemail
Video Calling or on-screen notices
Chat integration
User Directory
Real Time Phoneboards or on-screen attendants